Plant Genetic Resources for Food and Agriculture (PGRFA) are of critical importance to the food security of the present and future generations. Two prevalent methods for conservation of PGR are  in-situ and ex-situ.
Ex-situ Conservation / National Gene Bank Unit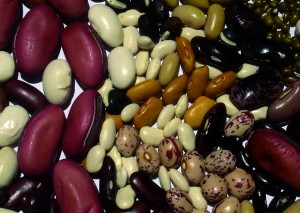 The National Gene Bank was established in 2005 with support of the Government of the Netherlands and RGOB as an ex-situ conservation facility for Plant Genetic Resources for Food and Agriculture (PGRFA). At present, the centre has facilities only for conservation of orthodox seeds where seeds are stored at 5 to -20°C and holds a total of 1268 accessions of cereals, legumes, oil seeds and vegetables.
The primary functions of the Plant Genetic Resources Section are to:
Access, document and status reporting of the plant genetic resources.
Coordinate and implement on-farm conservation and sustainable use of plant genetic resources.
Serve as the national  repository for plant germplasm .
Coordinate and implement targeted interventions for prioritized PGR.
Provide genetic information of the  plant germplasm collections and materials for breeding and utilization.
 Promote regional and international linkages for technology transfer, effective conservation and management of plant genetic resources.
In-situ Conservation / on-farm Conservation Unit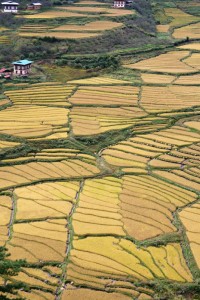 In situ approach of conservation is at the level of ecosystems and natural habitats, and it includes the maintenance of viable populations of species in their natural surroundings or in farmer's fields. On-farm conservation provide a natural laboratory for evolution to continue and help in gradual build-up traits imparting adaption capability to specific changes in the natural environment.
The on-farm conservation was initiated in 2001 through the support of the Biodiversity Use and Conservation in Asia Program (BUCAP). The unit in collaboration with RNR-RDCs and Dzongkhag Agriculture Sector works with local communities in strengthening awareness and education on conservation of genetic resources, promotion of local diversity through value addition/seed purification, broadening of genetic base through Participatory Varietal Selection (PVS) and capacity development.