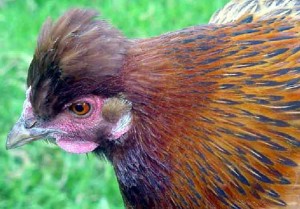 The AnGR  section was established in 2005  to oversee ex-situ and in-situ conservation of AnGR. The National Gene Bank for AnGR was established as an ex-situ conservation facility with initial assistance from the Government of the Netherlands and RGoB. The Gene Bank was upgraded to a fully functional facility through the support of the Integrated Livestock and Crop Conservation Project (ILCCP) funded by UNDP-GEF. It currently holds over 3500 doses of semen from local poultry and sheep breeds for research and long term use.
The Section also collaborates with the Department of Livestock and Dzongkhag Livestock Sector to promote in-situ conservation of AnGR through technical support for improved management practices, production and marketing, education and awareness on importance of AnGR. Currently, the AnGR in-situ conservation activities are mostly supported through the ILCCP Project.
The primary functions of the AnGR section are to:
Assess, document and status  reporting of domestic animal genetic resources.
Coordinate on-farm conservation and sustainable use of domestic animal genetic resources.
Serve as the national repository for animal germplasm.
Coordinate and implement targeted interventions for prioritized domestic breeds.
Provide genetic information of the animal germplasm collections and materials for breeding and utilization.
Promote regional and international linkages for technology transfer and effective conservation and management of animal genetic resources.