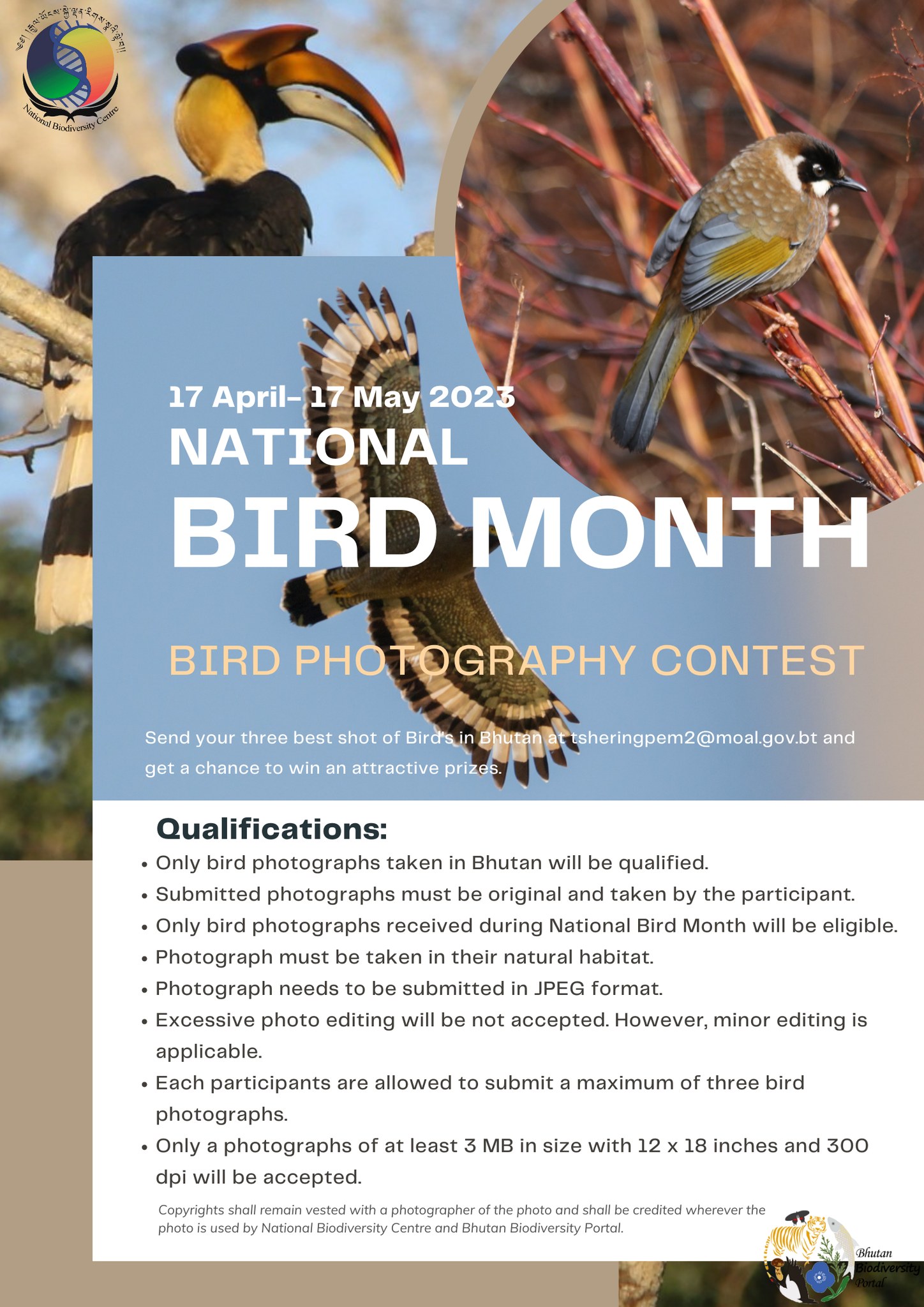 Bhutan Biodiversity Portal is delighted to announce a Bird Photography Contest in honor of National Bird Month (17th April-17th May 2023). The bird photography contest is open to both amateur and professional photographers. Send your top three birds photo with the required details (Name, telephone number, Date, time, and place where the photo was taken and bird species name) to tsheringpem2@moal.gov.bt during the National Bird Month and stand a chance to win attractive prizes.
In order to be eligible for Bird Photography Contest,
Only bird photographs taken in Bhutan will be qualified.
Submitted photographs must be original and taken by the participant.
Only bird photographs received during National Bird Month will be eligible.
Photograph must be taken in their natural habitat.
Photograph needs to be submitted in JPEG format.
Excessive photo editing will be not accepted. However, minor editing is applicable.
Each participants are allowed to submit a maximum of three bird photographs.
Only a photographs of at least 3 MB in size with 12 x 18 inches and 300 dpi.
The photographs will be judged by the jury selected by National Biodiversity Centre.
Top 3 bird observation contributors in Bhutan will be awarded field gears along with a certificate of appreciation.
Top 10 observation contributors will be awarded with a certificate of appreciation.