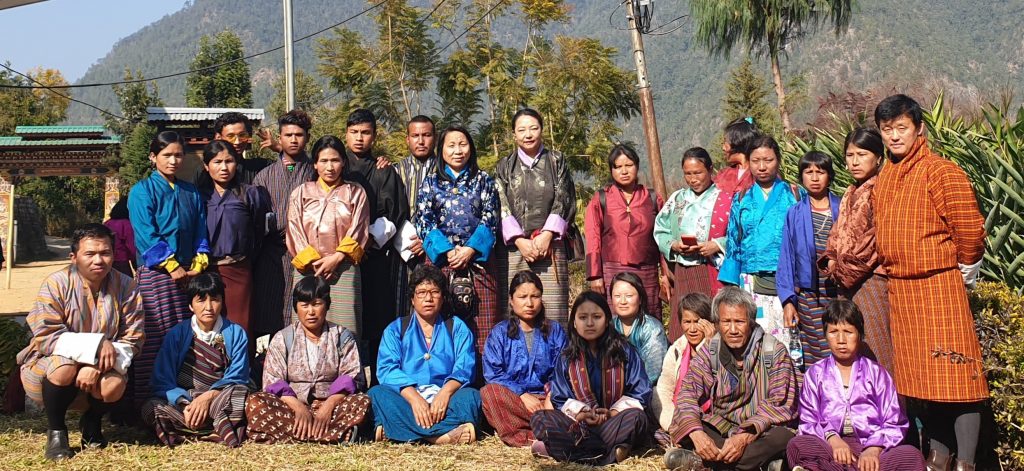 On the 27 th of January 2023, a one-day consultation meeting was held at Punakha Kabjisa Geowg
Centre with the people of Petari Chiwog for the revival of Pangtse Oil Production. Petari chiwog
is famous for its age-old tradition of producing oil from symplocus paniculate (Pangtse) using
traditional and cultural methods. However, the national newspaper Kuensel reported in 2018, that
the Community of Petari is no more benefiting from Pangtse Oil, they have started removing the
existing plants from their fields, Pangtse trees affects the productivity of agricultural crops, the oil
production is tedious with low return and Pangtse oil production was hampered by imported
cooking oils, which are not only cheap but also available in different brands. National Biodiversity
Centre (NBC) being the institution for the conservation and sustainable utilization of such a
resource had taken the news into account and explored the funding support for the revival of
Pangtse Oil production in the chiwog and the funding support was rendered by UNDP SGP and
Royal Government of Bhutan.


The consultation meeting was organized by NBC. The objectives of the meeting were to make
budgeting and financial reporting transparent, to allocate the budget and plan the activities as per
the people's needs in the production processes and to develop a draft bylaw for Petari Pangtse
Group as such types of gatherings will be not allowed due to elections later.
The Centre talked about the Background of the Project and the importance of conserving such age-
old traditions. The Gup, Mangmi and Agri Extension said they are very happy to receive such
support from the Centre to revive the dying art (Pangtse oil Production) and will render full
support for the project. A representative from BAOWE shared their hand on experience regarding
Pangtse oil production in the Chiwog. BAOWE has also shared their willingness to work together
whenever needed. Then, the Centre presented them with the project's timeline, work plan and draft
bylaw. The people of the chiwog were very happy for getting support and said that they will
support the project.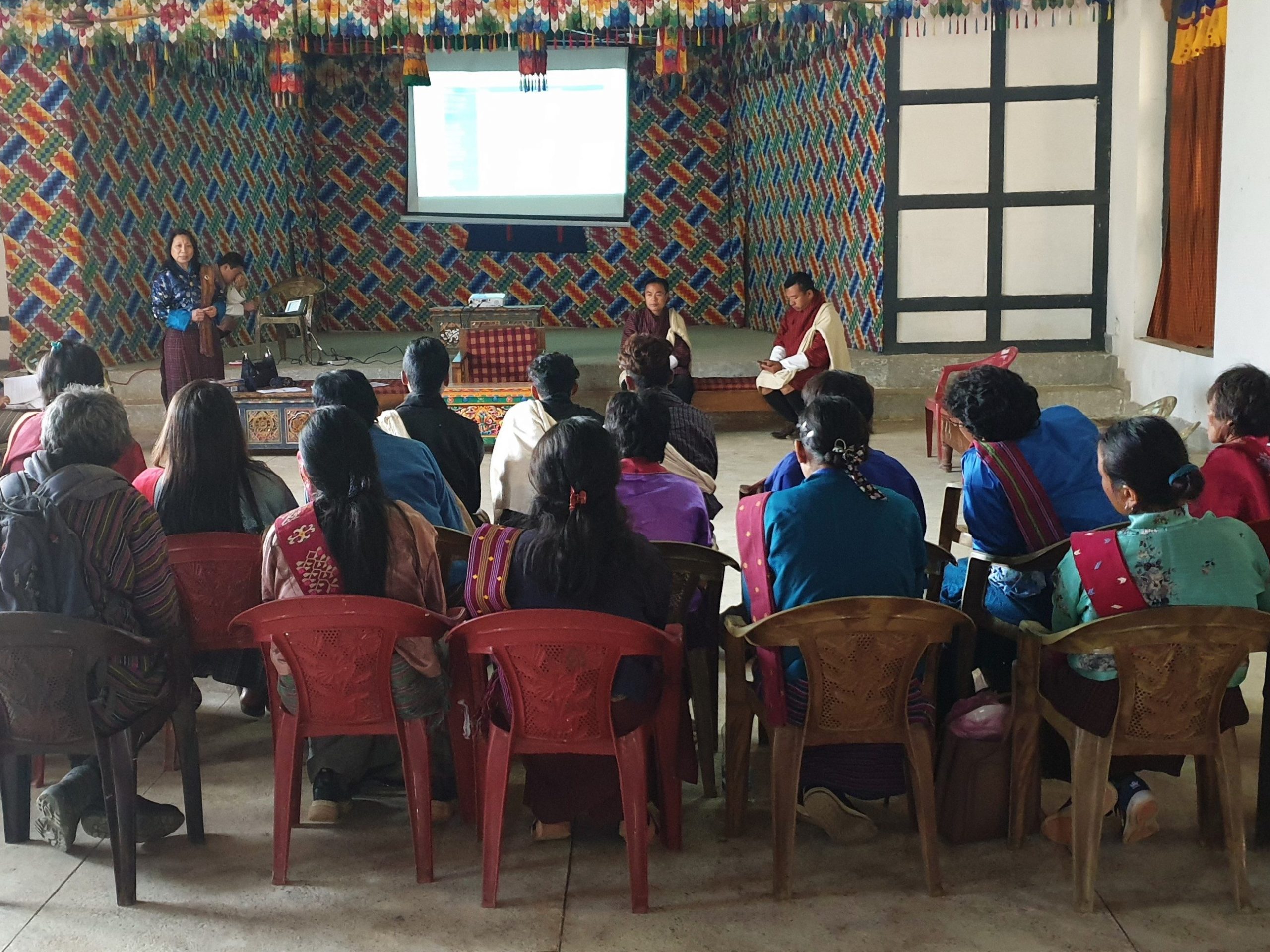 A total of 27 participants participated in the consultation meeting, NBC was represented by
Program Director and other Officials, Kabjisa Geog Administration by Gup, Mangmi and Geog
Agriculture Extension Officer, Bhutan Association of Women Entrepreneurs (BAOWE) by the
Project Coordinator and the People of Petari Chiwog. The meeting came to an end.