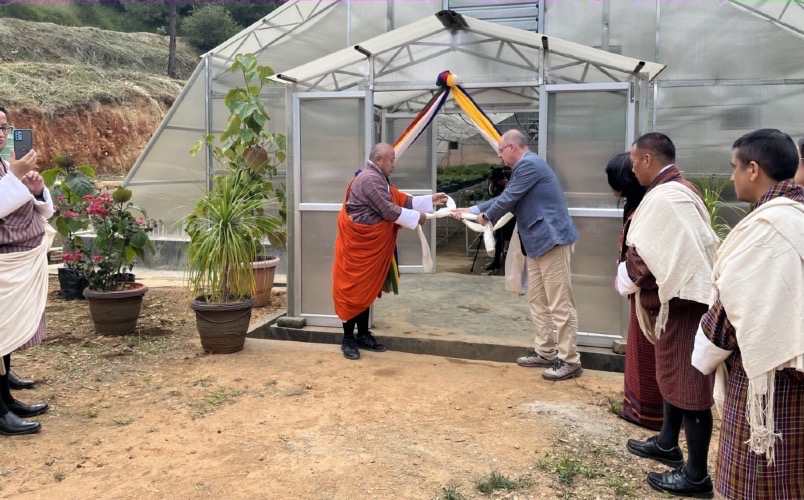 September 24, 2022: Their Excellencies, Minister Counselor, Mr. Daniel Hachez, Head of Cooperation, European Union, Sanam Lyonpo, Mr. Yeshey Penjor and Hon'ble Secretary, Mr. Thinley Namgyel, MoAF graced inaugurations of the micro-propagation facility and the polycarbonate house at the Royal Botanical Garden, Serbithang (RBGS), which have been established through EU financial support.
The micro-propagation laboratory will be a significant change at the RBGS, making the mass productions possible by multiplying plants through tissues culture, for species such as orchids which takes time or cannot grow from the seeds. Likewise, the polycarbonate house is the temperature and moisture-controlled facility to enhance propagation of the native plants. The facilities will help in reducing pressure on wild populations, imports of exotic species and contribute to conservation of biodiversity.
EU has been instrumental in our efforts towards conservation and sustainable utilization of Biological Resources. The NBC has been a beneficiary of EU's financial and technical support.