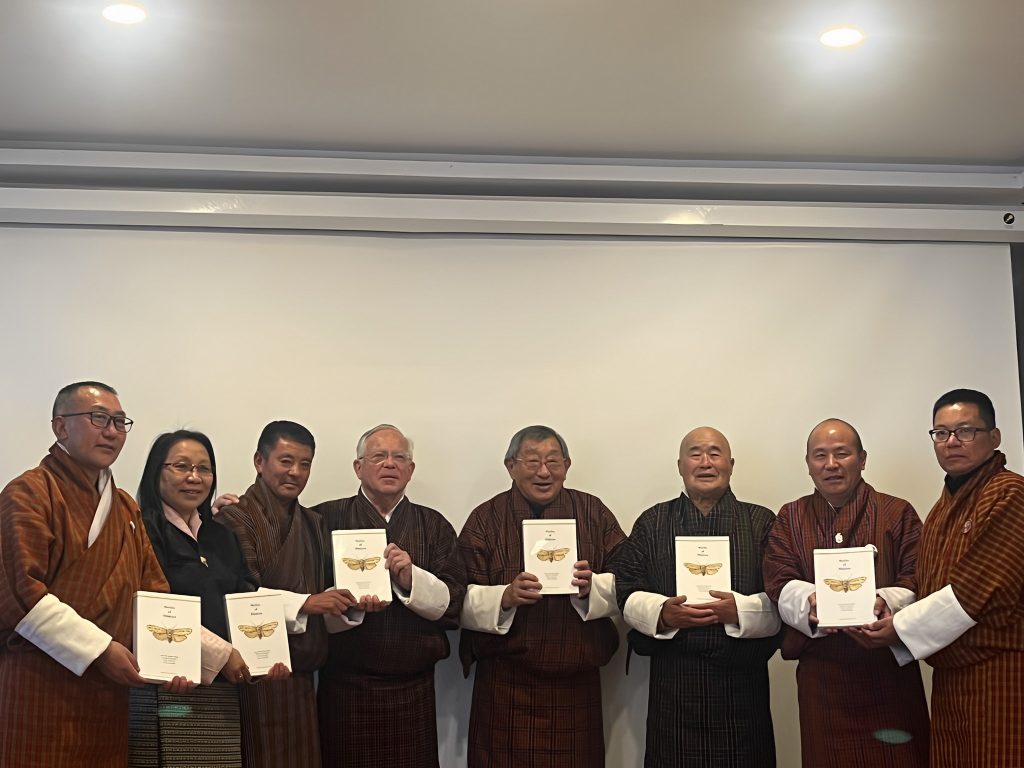 The National Biodiversity Centre in collaboration with the Ugyen Wangchuck Institute of Forestry Research and Training (UWICER) and the Honorary Consul of the Netherlands to Bhutan organized an event on "Invertebrates Conservation Advocacy and the Launch of the Moths of Bhutan book" on 17th February in Thimphu.
The Moths of Bhutan book is the result of the international cooperation under the purview of post-project of the National Invertebrates Project funded by the Bhutan Trust Fund for Environmental Conservation (BTFEC) since 2014. The project was coordinated by National Biodiversity Centre in collaboration with the Naturalis Biodiversity Centre in the Netherlands, College of Natural Resources, UWICER under the Department of Forests and Park Services, and the National Plant Protection Centre. The Moths of Bhutan book is the most comprehensive book on moths published till date and it consists of more than 1,900 species of moths found in Bhutan. The book is a part of systematic study to document the moth diversity in the country and it establishes a national baseline and sheds light on the diversity of moths. Book includes a checklist of all moths and will be valuable to field personnel working in the field of biodiversity as well as general public who are interested in this field of study. The specimens of moths are deposited at the National Invertebrates Repository at the NBC and the UWICER. The book was launched by Dasho Paljor J. Dorji (Benji) and Kees Klein along with the senior officials from the conservation sector in Thimphu.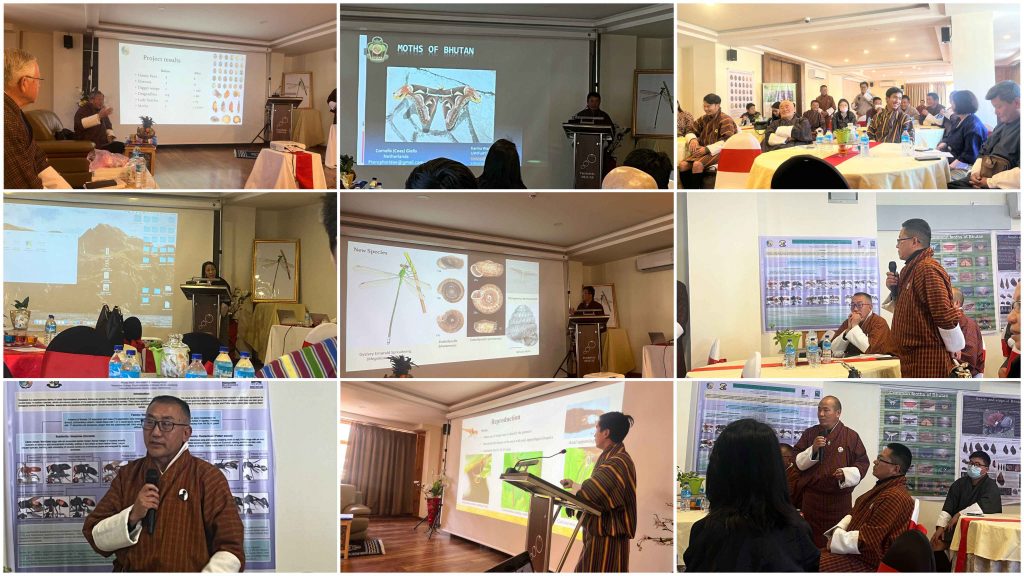 Along with the book launched, a series of seminars were conducted to advocate on the invertebrates conservation and to update on the invertebrates inventory program in the country. Presentations on moths inventory, citizen-science initiatives, birds and invertebrates, bees and wasps, and dragonflies and damselflies were conducted. Around 35 officials attended the event.