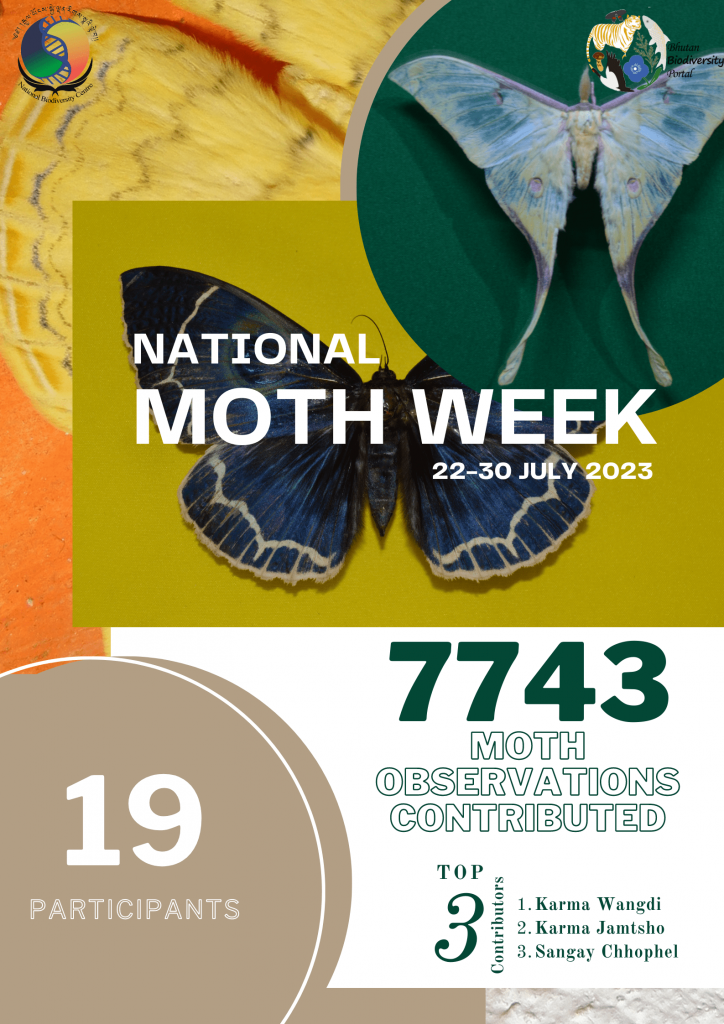 National Biodiversity Centre and Bhutan Biodiversity Portal would like to congratulate Karma Wangdi, Karma Jamtsho and Sangay Chhophel for their exceptional moth observations contribution during the National Moth Week that was held from 22-30 July.
Karma Wangdi topped the list with an impressive 3324 moth observations, closely followed by Karma Jamtsho with 1454 and Sangay Chhophel with 823 observations. Overall, a total of 7443 moth observations were uploaded in the Bhutan Biodiversity Portal during the National Moth Week by 19 participants. Once again, Kudos to out top moth observation contributors!.
We would also like to thank everyone who participated and made this citizen-science initiative a resounding success. Thank you everyone!