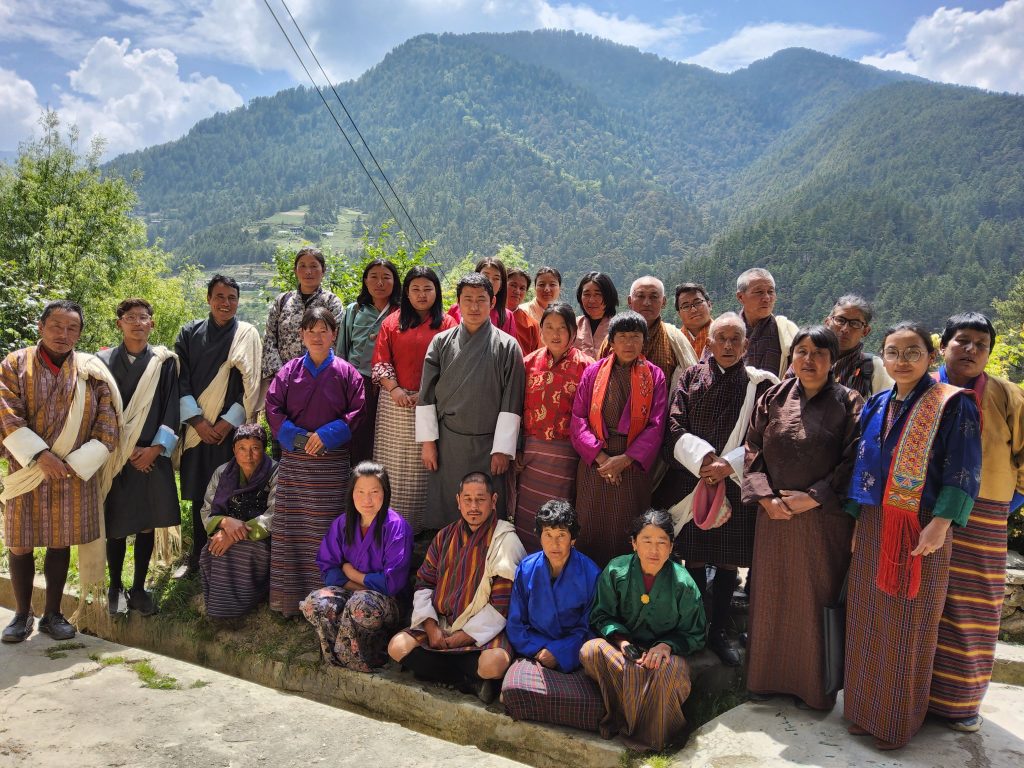 On 9th June 2023, the National Biodiversity Center conducted an "Interactive Session" with the Farmers of Samar Gewog, Haa Dzongkhag. This "Interactive Session" was conducted as a part of ongoing study on Seed System in Bhutan under the project "Biodiversity for Opportunity, Livelihood and Development (BOLD)-Work Package (WP3) supported by the Crop Trust and Norwegian University of Life Sciences. Seed security is one among many other important factors to contribute to food and nutrition security. Therefore, the objective of the Study on Seed System is to understand the functioning of Seed System in Bhutan.
The "Interactive Session" was attended by the Gup, Administration Officer and representative farmers from 5 Chiwogs viz. Dorikha Langjogang, Langpa Norbugang, Balamnang, Jenkanang Pudunang and Sharri.
Under this study on Seed systems, the "Interactive Sessions" are being conducted with all the key organizations, institutions, individuals that are involved in works related to seeds viz.  from maintaining crop diversity, plant breeding, evaluation, selection, release, multiplication, seed dissemination, cultivation etc.
With this, the NBC completed Interactive Session with 25 stakeholders/actors involved in the works related to seeds. There are still about eight stakeholders to be covered under this study.
The information will be documented, collated, analyzed and synthesized to understand the functioning of the Seed System and develop a Theories of Change which will serve as inputs for the development of the Main project to strengthen the Seed System in Bhutan.