24-26th July 2014: A three-day Training of Trainers Workshop on Community Self Assessment for on-farm conservation project on Biodiversity Use and Conservation in Asia Program (BUCAP) Project is underway at Gelephu. The Project is supported through South East Asia Regional Initiatives for Community Empowerment (SEARICE), based in the Philippines. It focuses on the conservation, development and sustainable use of cereal diversity in the country.
 The workshop is attended by 15 project stakeholders from regional Renewable  Natural Resources Research and Development Centres of Wengkhar, Bhur and  Bajo, and Agriculture Extension Officials from the respective project sites of  Drujeygang, Tarraythang, Samtse, Wangphu and Kengkhar. The workshop  focuses on the use of Community Self Assessment (CSA) Tools to assess the  impacts the project beneficiary/communities themselves.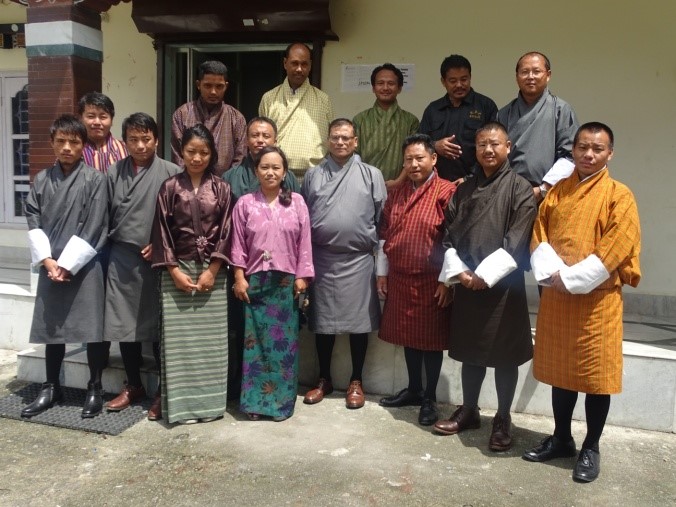 The workshop is  organized by the  National Biodiversity  Centre, Serbithang with technical inputs from Mr. Tirtha Bdr. Katwal, Specialist from RNR-RDC Yusipang. After the workshop, the participants as project partners will undertake CSA in their respective sites for assessing the project impacts and preparation of the national consolidated report.