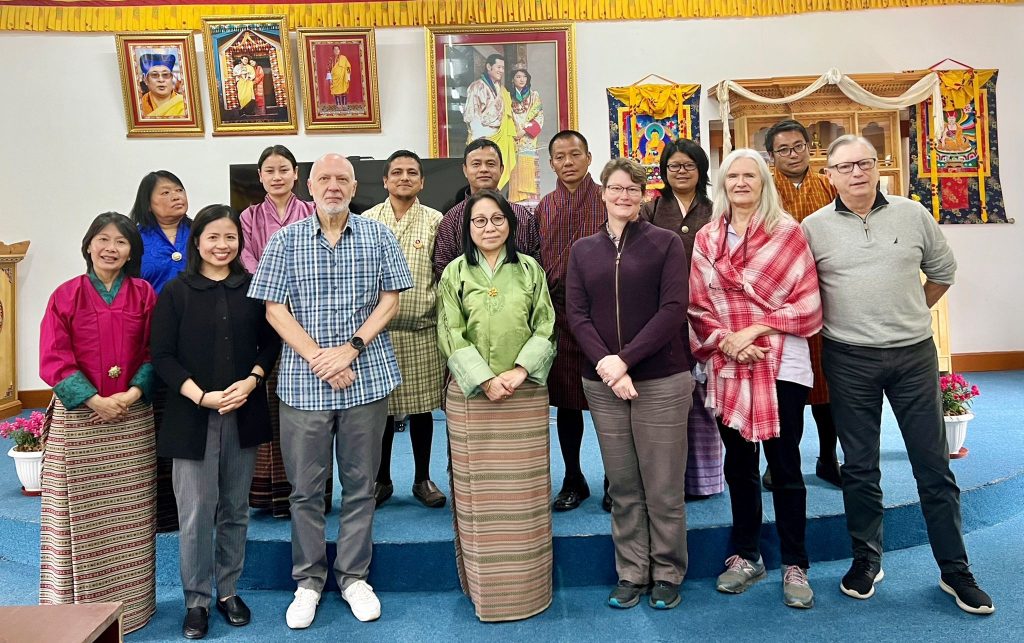 The five Technical Assessment team members led by Dr. Nelissa Jamora Project Manager of Crop Trust Fund, Dr. Paula Bramel Review Chair Consultant, Dr. Stephen William Adkins Review Consultant from Australia, Dr. Sally Norton Review Consultant from Australia and Dr. Luigi Guarino Chief Scientists, from Italy, Global Crop Diversity Trust (GCDT) based in Bonn Germany have visited National Biodiversity Centre Serbithang, under the Ministry of Agriculture and Forests from 8th to 16th October 2022 for Technical Assessment of our Gebebank. GCDF is an independent, international non-profit organization dedicated to conserving and making crop diversity available for use globally, forever and for the benefit of everyone.
They were here for the following objectives:
1. To conduct the technical review of the genebank to assess the adequacy and cost-effectiveness of the staff, facilities, equipment, and visit field sites for the sustainable conservation and active use of the collections
2. To provide guidance on ways to enhance the efficiency and effectiveness of genebank operations and management
3. The findings and recommendations of the reviewers will be put into a Technical Review Report.
4. The technical review report will serve as the basics to identify priority actions for upgrading and improvement of the genebank under Biodiversity for Opportunity Livelihoods and Development work package 1 strengthening national genebanks through the signing of a Project Agreement between GNHC and the Crop Trust
5.      The review will ultimately result in strengthening the capacity of Bhutan National Genebank. They made thorough assessments of our genebank and even presented their findings and feedback. We will get a thorough report of their findings within two weeks' time. They were very much impressed and the efforts that we were putting into the Conservation of Plant Genetic Resources for future use.