The Bhutan Biodiversity Portal (www.biodiversity.bt ) was officially launched on 17th December, 2013 by Lyonpo Yeshey Dorji, Minister, Ministry of Agriculture and Forests at Namgay Heritage Hotel, Thimphu. The launch was attended by Dasho Paljor J. Dorji, President of the Bhutan Ecological Society and Special Advisor to the National Environment Commission, Dasho Sherub Gyeltshen, Honourable Secretary of the Ministry of Agriculture and Forests, Director General, DoA, Executive Director, BAFRA, Program Director, ICS, and heads of the agencies within and outside MoAF including Director, WWF-Bhutan, Director, RSPN and, representatives from all the key biodiversity agencies in the country.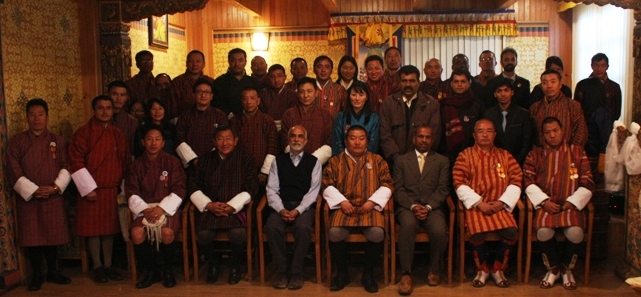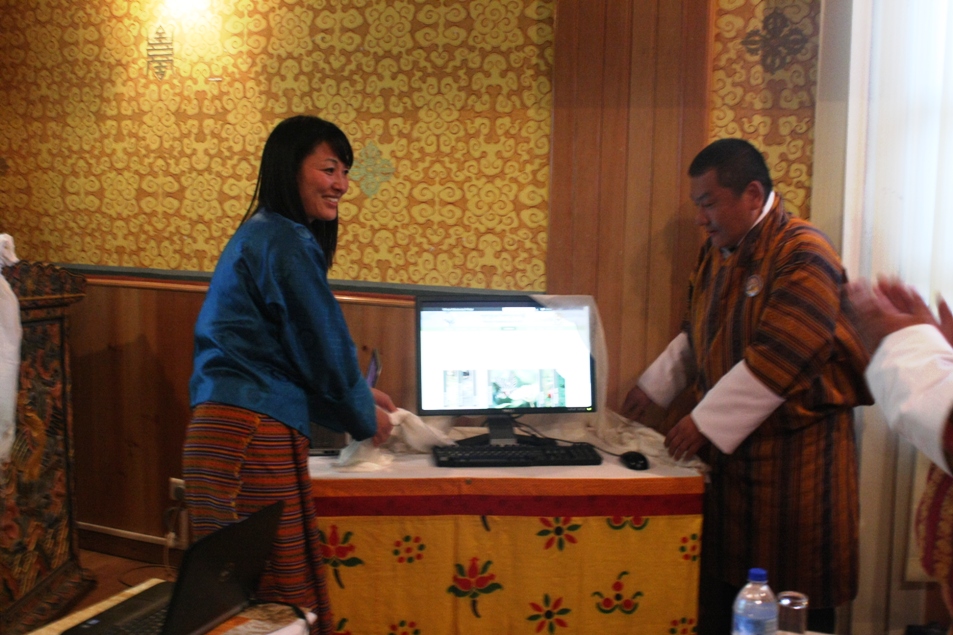 The Bhutan Biodiversity Portal (BBP) is an official on-line repository of Bhutan's biodiversity, aiming to provide the most updated and comprehensive information on Bhutan's biodiversity through a single window. It is developed and managed by a consortium of key biodiversity data-generating agencies in the country namely the National Biodiversity Centre, Department of Forests and Park Services represented by the Ugyen Wangchuck Institute for Conservation and Environment, the Wildlife Conservation Division and RNR-RDC, Yusipang as well as the College of Natural Resources, Royal University of Bhutan and ICT technical partner- Information and Communication Services, Ministry of Agriculture and Forests. Outside the country, the BBP's key technical partner is the India Biodiversity Portal.
 In addition to providing curated and updated information on Bhutan's biodiversity through the species page, the portal also has features to promote citizen participation in documenting and understanding the biodiversity of Bhutan. Simply by registering in the portal, anyone can contribute their observation and sightings of any taxa of biodiversity in the form of pictures or videos. These observation records will be aggregated in the portal, which will enable spatial and temporal assessment of our biodiversity in the long run.  It also has features to upload and store any publications related to biodiversity of Bhutan, thereby giving easy access to literature on Bhutan's biodiversity. This citizen science module is expected to accelerate the process of documenting the country's biodiversity as well as increase awareness and inculcate love for nature and science amongst Bhutanese citizens, especially the youth.
Concurrent to the launch of the Bhutan Biodiversity Portal, the Honourable Minister also released a music video celebrating the rich agro-biodiversity resources of Bhutan and a pictorial book of the ornamental plants and orchids of the Royal Botanical Garden, NBC, Serbithang. The MTV can be accessed through the portal and the book can be purchased at Nu.500 from the Royal Botanical Garden.
The launch ended with the Chief Guest and other distinguished guests, registering as members of the Bhutan Biodiversity Portal.
For details please visit www.biodiversity.bt.