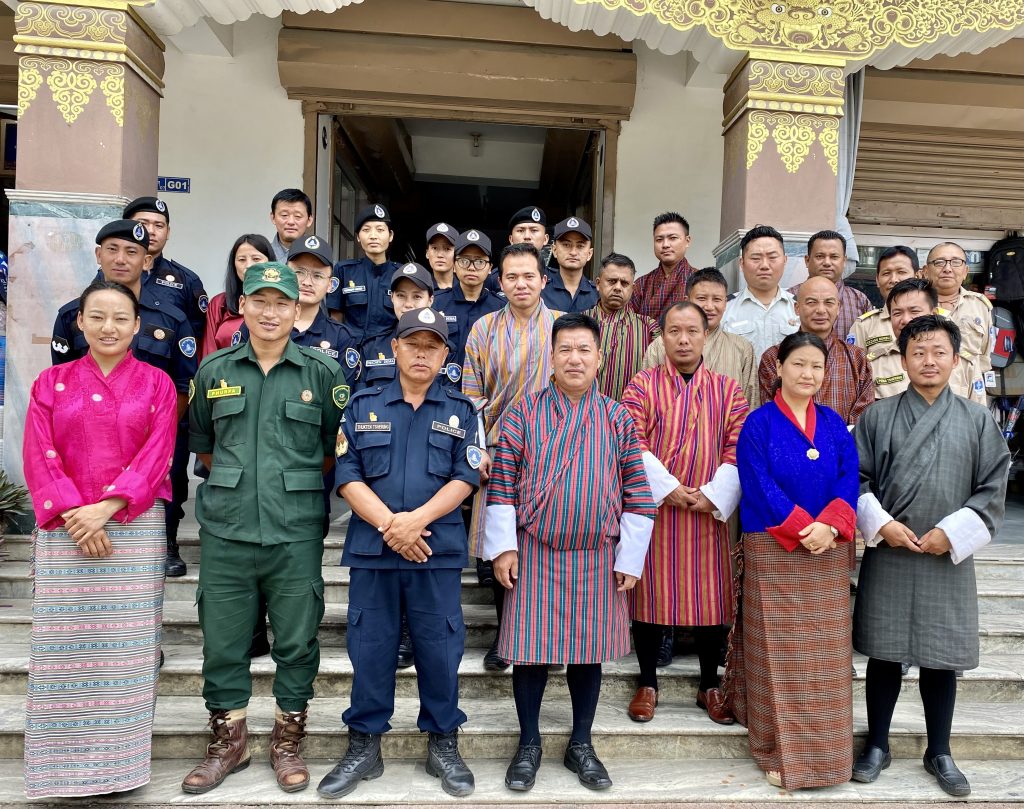 12th June 2023: The sensitization workshop on Biodiversity Rules and Regulations 2023
of the Biodiversity Act of Bhutan 2022 have begun in the southern region of the Country.
The first workshop of the south was successfully carried out in Samdrup Jongkhar for
relevant stakeholders for the enforcement agencies and Access and Benefit Sharing (ABS)
Checkpoints. A total of 24 participants representing Royal Bhutan Police, Department of
Forests and Park Services, Bhutan Food & Drug Authority, Department of Immigration
and Department of Revenue and Customs participated in the workshop, similar workshops
will be conducted in Gelephu, Phuentsholing and Samtse in the coming days.