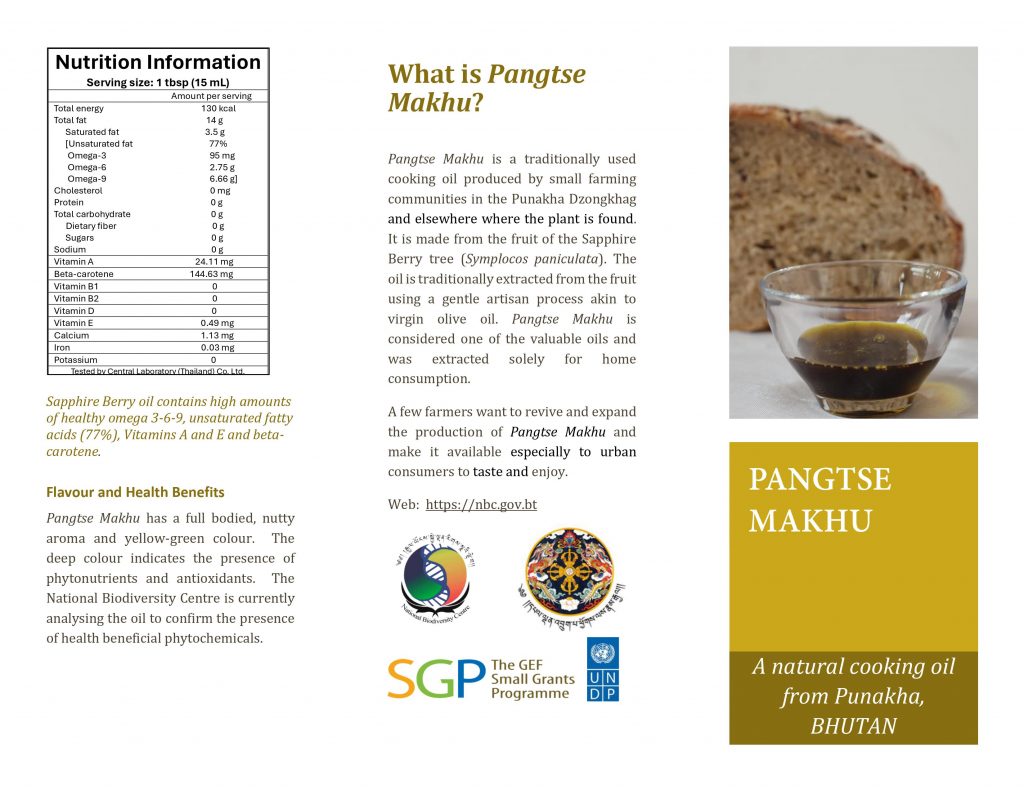 The Centre is pleased to announce the monumental launch of Pangtse Makhu. Pangtse Makhu is a traditionally used cooking oil produced by small farming communities in the Punakha Dzongkhag and elsewhere where the plant is found. It is made from the fruit of the Sapphire Berry tree (Symplocos paniculata). The oil is traditionally extracted from the fruit using a gentle artisan process akin to virgin olive oil.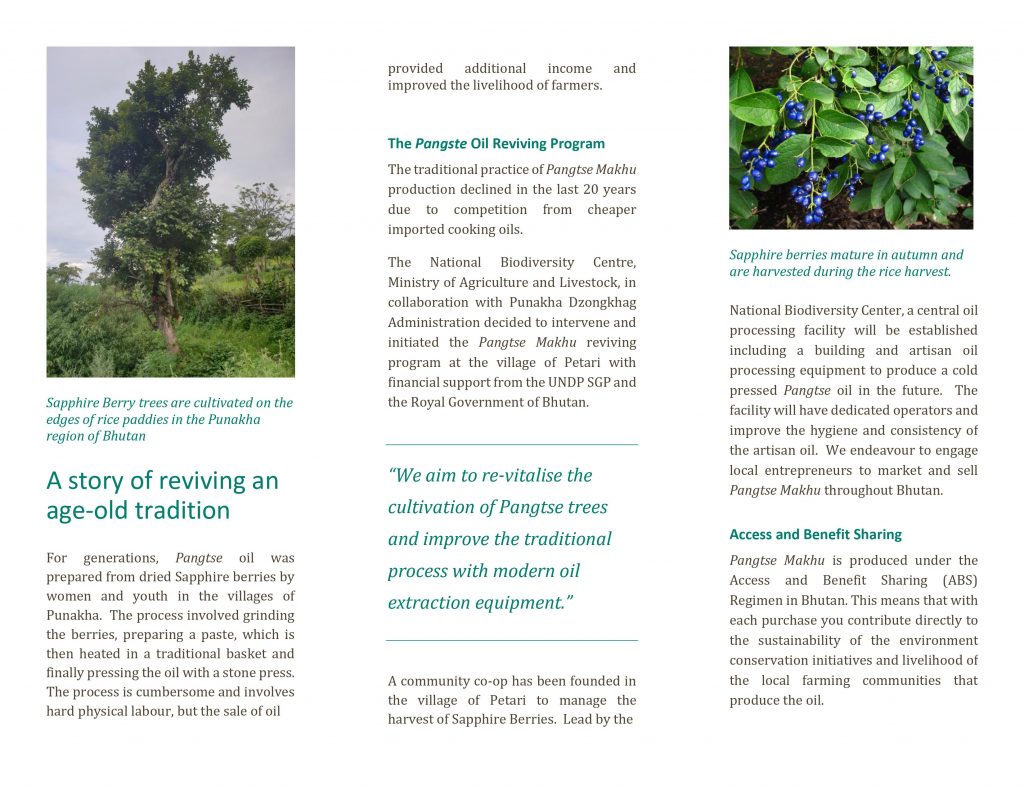 Pangtse Makhu has a full bodied, nutty aroma and yellow-green colour. The deep colour indicates the presence of phytonutrients and antioxidants.
For generations, Pangtse oil was prepared from dried Sapphire berries by women and youth in the villages of Punakha. The process involved grinding the berries, preparing a paste, which is then heated in a traditional basket and finally pressing the oil with a stone press. The process is cumbersome and involves hard physical labour, but the sale of oil provided additional income and improved the livelihood of farmers. Pangtse Makhu is produced under Access and Benefit Sharing (ABS) regime in Bhutan with support from UNDP CO Bhutan and the GEF Small Grants Programme.