19 Aug: An eight member team from Land Development Department, Bangkok, Thailand visited National Biodiversity Centre, Serbithang as a part of Joint Agriculture Working Group (JAWG) Project Agreement between the Ministry of Agriculture and Cooperatives, Thailand and Ministry of Agriculture and Forests, Bhutan.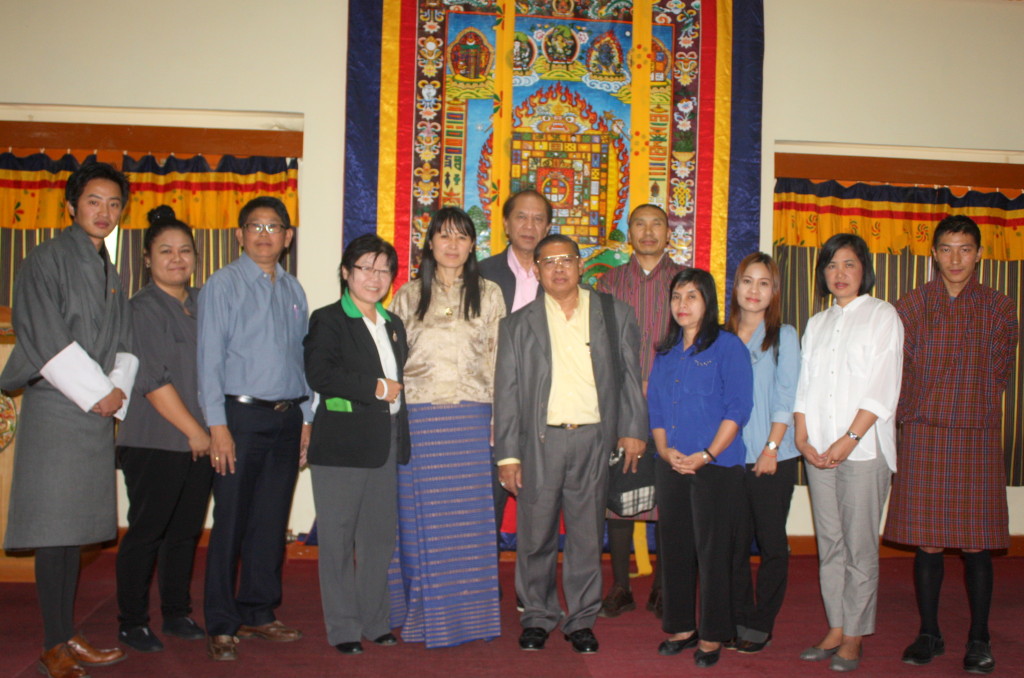 The officials with the Program Director and the Centre's staff
The main objective of the visit was to study the various agricultural research and service facilities of the Centre, meet relevant officials and explore areas of future collaboration. The team was briefed on the mandates and activities of the Centre along with briefing on various programs such as Plant Gene Bank, Animal Gene Bank, Bio-prospecting Lab, National Herbarium and the Royal Botanical Garden, Serbithang.
Officials at the Orchidaruim, Royal Botanical Garden, Serbithang